1 Shipping methods
CPP offers many different shipping methods, depending on your specific needs. Depending on the speed, specific type of product (such as batteries) and speed we can arrange shipment with the shipping company of your choice.
Air - (Expedited)
United Posal Service - Often more expensive than DHL, UPS offers expedient shipping similiar to DHL.
DHL (Dalsey, Hillblom and Lynn) is often the best choice for both speed of delivery and cost.

While similiar in speed, FedEx is often more expensive than other shipping services in China and tends to have more regulations.
More expensive than DHL and UPS, TNT can be a solution for some types of products, particularly for battery shipments.
Sea - Container
Upon request we can arrange for a dedicated or shared container as well as ship by pallet. Please contact us for more information.
2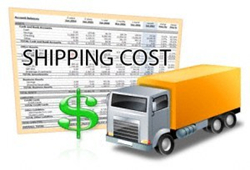 Shipment costs are not included in product prices. They are calculated due to the pricing policies of the delivery companies.
3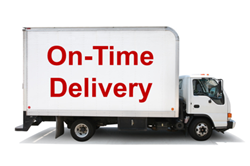 Delivery Time
In-stock orders are shipped within maximum 2 working days (for items under Repair Equipment category - from 2 to 5 working days) after the payments are entered to our account.
Virtual products are provided within 24 hours after the payment has been completed.
We ship from Monday till Friday. Orders submitted on Saturdays, Sundays and certain enounced holidays will be processed the next working day.
The average delivery time is 3-6 days depending on delivery company and destination address.
We do not bear responsibility for the delays in delivery by the delivery company. You may find information about the location of your package at the delivery service website.
Noted:
1.For Argentina、Saudi Arabia、Russia、Belarus、Iran、Peru、Syria,we recommend EMS.
2.The China Post Air Mail accepted the package under 1KG and the lead time will be 10~30 working days.
To United States of America,it will take 15 working days and to European countries,it will take 20 working days.
To check your package, please visit their official website of each Shipping Company as below.
FEDEX http://www.fedex.com/
EMS http://www.ems.com.cn/english.html
4 Tracking Your Package
As soon as your order is paid, CPP will ship the ordered items to you by means of the delivery company you've selected. Our manager will send you an e-mail with the tracking or delivery confirmation number of your package, enabling you to track the parcel all its way to you. The logged customer can track the package directly from his\her account page on CPP. For this purpose you should enter Order History section and click on delivery confirmation number of the shipped package in question. Alternatively you can track your package directly from " http://www.cellphone.parts/trackyourorder"
** Please note that a buyer may track the delivery at least in 1-2 days after obtaining the tracking number. This happens due to package registration policy adopted by delivery companies and should not make customers worried about their orders.
5 Special Warning
Customer's postal address serves the main requisite for order processing. Therefore, please, be very careful while writing down your shipping address and zip code. As soon as you noticed any mistake in the address, please inform our manager immediately.
6 Damaged Packages Return Policy
Our company is not responsible or liable if the package is shipped back to us, damaged or confiscated due to problems with custom clearance. Therefore, please check with your country's custom policies before placing an order.
Our company is not responsible or liable for damaged packages or those shipped back to us in the event that the designated courier service failed to deliver your package(s) to the given destination address after several attempts (due to your absence).
If the customer receives parcel with damaged items, s/he shall do the following:
Open a claim against the delivery company for the damaged items/parcel for the declared value. Make sure to keep the copy of opened case and/or any other relevant details/documents for confirmation and further referrals.

Report about the issue to the delivery company and make photos of damaged items/parcel.

Request the delivery company to send the damaged goods back and make the redelivery for free or fix the case (save case number) to have opportunity to ask about the refund.
Please, take into consideration that seller's responsibility ceases when the product has been shipped off to the address specified by the customer.
Our warranty does not cover risks of product(s) damage or loss within the responsibility of delivery company. Therefore, please check the parcel right upon receipt and compare the content with the packing list in the presence of the courier. Our company is not responsible or liable for any faults discovered after you have accepted the parcel. If your package is lost by the delivery company, you should claim against them directly. However, take into consideration that they will compensate for the lost products only within the amount at risk indicated in the invoice according to your request.
The shipping expenses for damaged equipment delivery both ways to and from the customer's site are not covered by the warranty, except for the situations, when the customer receives dead on arrival product with "Tested" sticker.
Please be aware that compensation for lost or damaged by the delivery company packages will be issued within the declared value. This applies to insured parcels only. Note that insurance will cost you 1% extra of ordered goods.

The shipping expenses for damaged equipment delivery both ways to and from the customer's site are not covered by the warranty, except for the situations, when the customer receives dead on arrival product with "Tested" sticker.
It sometimes happens so that you need to return a purchased product. To make this process fast and easy we offer a new service. The aim of such service is to make the procedure of products replacement and returns as quick and convenient as possible. For more information please read our warranty policy.